FTI Treasury Podcast | Episode 2 Choosing the Correct Liquidity Structure for Your In-House Bank
October 25, 2023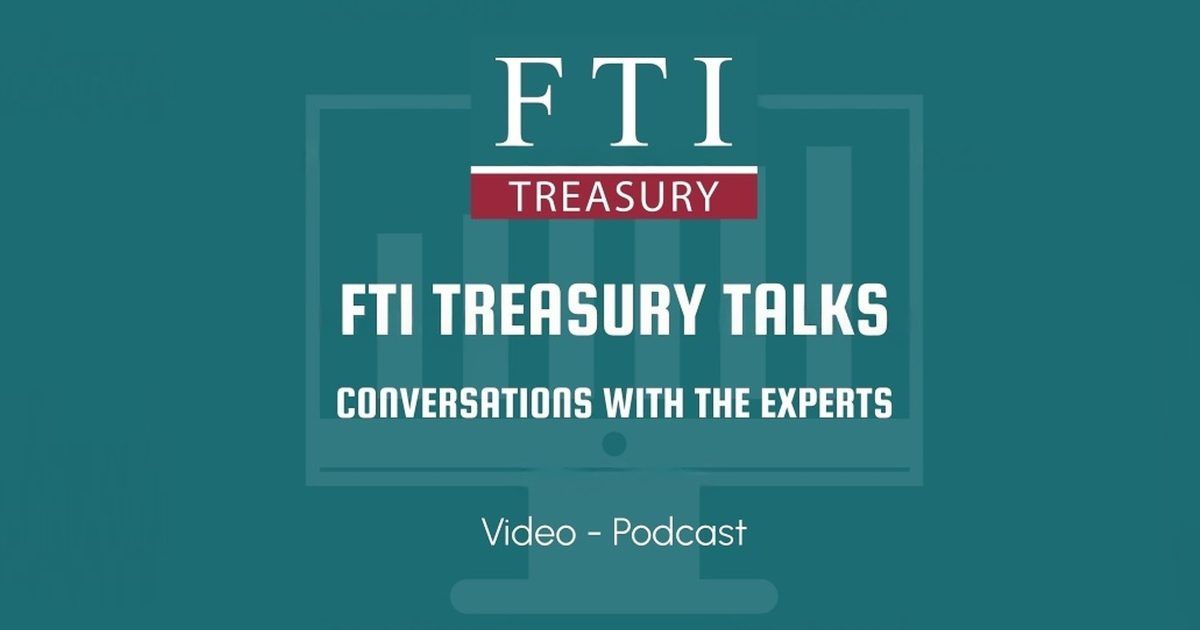 In our second episode, we shift our focus to the critical topic of liquidity structures within in-house banking. Making the right choice in this area is pivotal for the success of your organization's financial strategy. Our panel of experts sheds light on various aspects of liquidity structures, providing you with insights to make informed decisions tailored to your organization's unique needs.
In this episode, we feature in-depth discussions with experts who have a profound understanding of liquidity structures and their impact on your in-house banking operations. We explore various options, talk about the advantages and disadvantages of each, and guide you toward selecting the most suitable liquidity structure for your specific requirements.
This episode, moderated by Justin Callaghan, features:
Eileen Murray: Front Office Senior Manager at FTI Treasury. Eileen Murray shares her expertise during the talk. With her extensive background in treasury management, Eileen explores the common liquidity structures for in-house banking and delves into their advantages and disadvantages from a front-office perspective.
Shane O'Keeffe: Head of Innovation & Associate Director at FTI Treasury. Shane unravels the key considerations when it comes to liquidity structures, including EB to TMS integration, cash flow forecasting, cash reporting, and more. His insights provide you with a comprehensive view of the landscape.