FTI Treasury Talks: Automating Treasury Accounting
July 13, 2023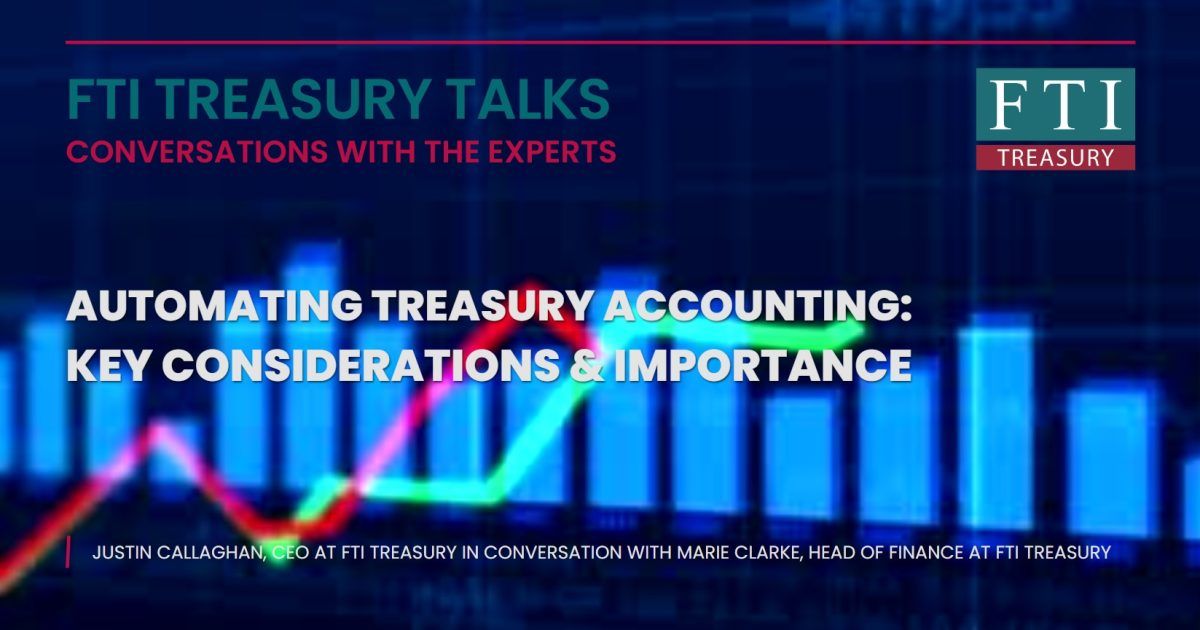 "FTI Treasury Talks: Conversations with the Experts" series aims to provide valuable insights and practical strategies in the fields of Treasury Outsourcing, In-House Banking Solutions, and Corporate Services.
This first talk is focused on the significance of involving all stakeholders and adopting a pragmatic and transparent approach when implementing automation, specifically from a treasury system to an ERP: "Automating Treasury Accounting: Key Considerations & Importance" featuring Marie Clarke, Head of Finance at FTI Treasury, and Justin Callaghan, CEO at FTI Treasury.
Marie Clarke and Justin Callaghan highlight crucial factors to consider and the value of comprehensive exploration and resolution of challenges during implementation. By leveraging their extensive finance and treasury management expertise, they will provide valuable insights into the effective automation of accounting processes.