IACT Virtual Treasury Summit 2020
November 18, 2020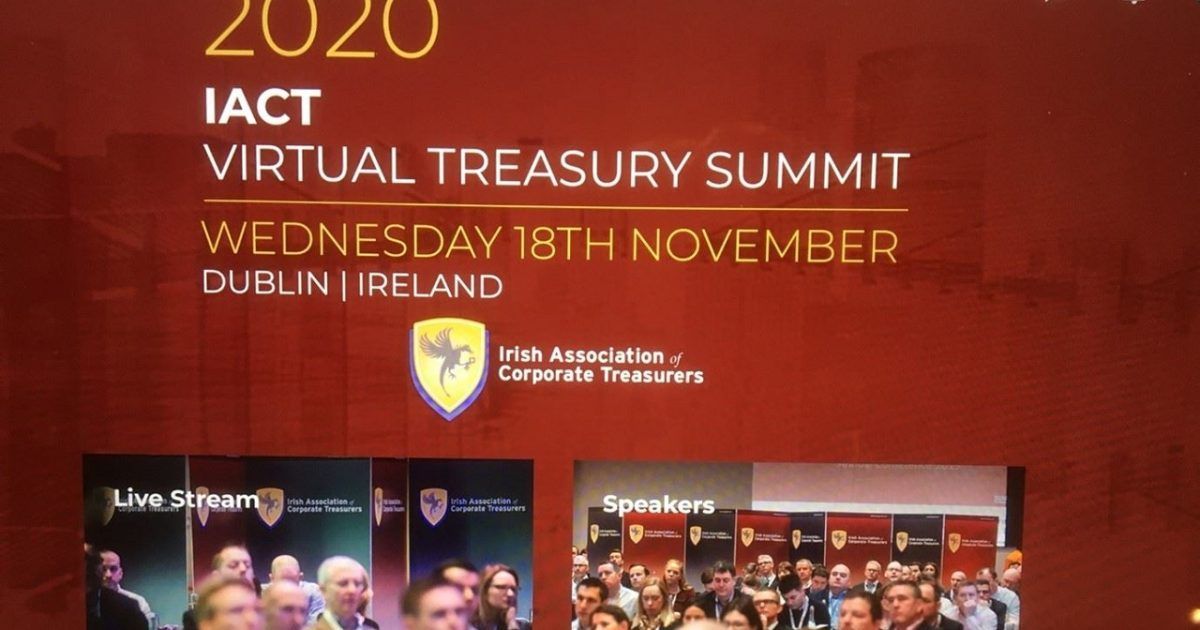 Congratulations to the Irish Association of Corporate Treasurers (IACT) on organising a very informative and successful Virtual Treasury Summit 2020. In response to the COVID-19 pandemic, IACT moved to a virtual conference platform for the first time, and the result was a great success. Some of the nuggets from the conference included:
The significance of the Georgia Senate run-off election results on 5th January 2021 for the US and global economic outlook
With 50% of retails sales gone online, the impact of the digital economy on reduced usage of cash and flexible working arrangements
Audience participation highlighted the main treasury challenges for 2021 as treasury technology automation and cash forecasting
The audience also suggested that payment management and regulatory/compliance were the most time consuming treasury tasks.
We look forward to meeting in person at the 2021 IACT Treasury Conference.